Animation for La nuit est belle: meditation on melting ice under the stars
September 22, 2023, 9 – 11 PM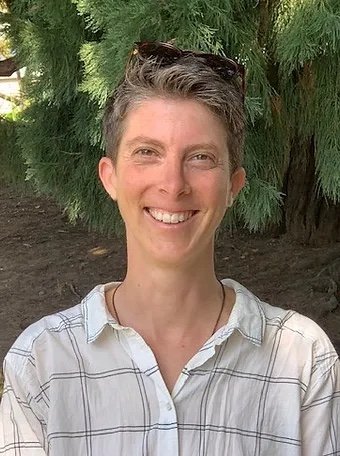 Rain check! In case of rain, the meditation will take place indoors.
Meet at the entrance to the Bains des Pâquis.

Plunge into the benevolent darkness during a special Biennial evening in partnership with "La Nuit est belle".
The light switch-off in Greater Geneva is a festive and educational operation in which public awareness plays a crucial role in raising understanding of the impact of light pollution caused by excessive artificial lighting, and in helping us to adapt our practices.
As the lights of Geneva go out to draw attention to light pollution, the Biennial's works of art will be revealed in a whole new light. The sound installation by Diana Lelonek and Denim Szram entitled "Melting Glacier", based on recordings of the melting of ice from three source glaciers on Lake Geneva, will be the starting point for a meditation guided by the mindfulness teacher Caromai, who will use the setting of the Biennial and this night, which is less polluted than others, as inspiration to take the audience on a journey into their inner selves. After an initial sitting part, the meditation will continue while walking, in order to connect the other senses and observe the surrounding elements and the sounds of the night. While 'La Nuit est belle' helps to minimise light pollution, what about noise pollution? Can meditation go beyond this?
Find out on Friday 22 September. Meet at 9pm at the entrance to the Bains des Pâquis on the mainland.
More about the meditation coach:
Caromai Bouquet is a Franco-Swiss teacher of mindfulness and meditation. With 30 years' experience, she spent 18 years under the guidance of Zen Master Thich Nhat Hanh at Village des Pruniers. During this time, she led retreats and trained professionals in 20 countries, with a particular focus on inclusivity, especially for the LGBTIQ+ community.
Currently based in Switzerland, Caromai delivers clinical and therapeutic mindfulness workshops and training. It also organises retreats in France and Switzerland. In 2021, she joined forces with the Eurasia association to train business leaders in Vietnam and promote socio-emotional skills in education and business.
A graduate of the University of Geneva, she advocates the idea that mindfulness can cultivate joy and self-understanding.