✧ Opening ceremony of the Biennale 2023 ✧
September 1, 2023, 6 – 11:30 PM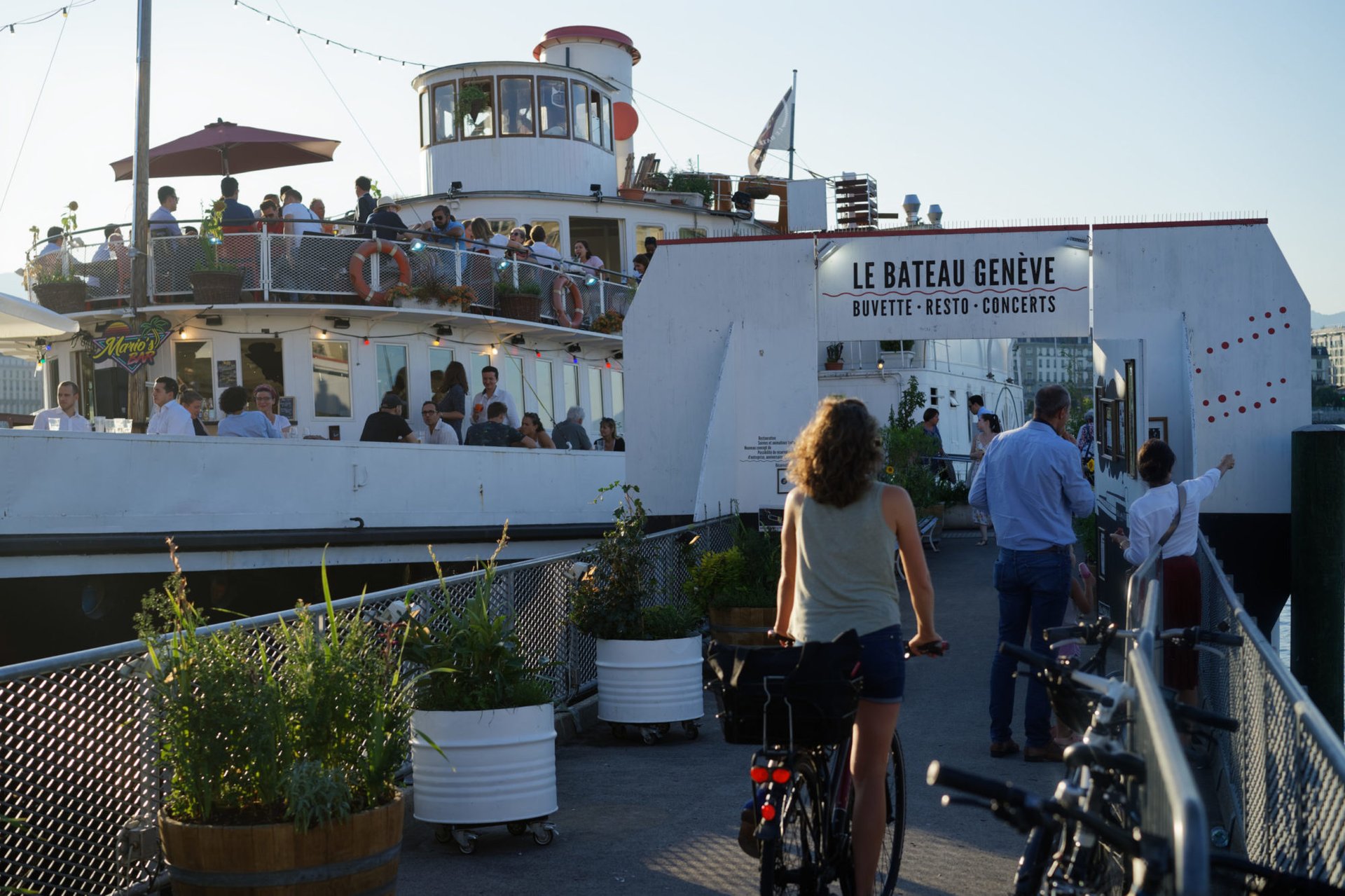 For the opening evening of the Biennale, the Bateau Genève is transformed into a party and exhibition space, with video projections, performances and an installation by guest artists from the Haute école d'art et de design (HEAD), followed by a DJ set. Food and drink will be available to celebrate the inauguration of this new link between art and the environment.
After an official presentation of the exhibition's main partners and some of the guest artists, and the award ceremony for the two student winners of the (re)connecting.earth (02) competition, the opening evening of (re)connecting.earth (02) - Beyond Water in Geneva will continue in festive and cultural mode, with a DJ set by Thomas Lavanchy featuring his discoveries and current preferences, where groove is the key word.
Works presented on the Bateau Genève: video performance by Luis & Gabo Camnitzer, installation by Byungseo Yoo and Vanessa Urben, performance and interactive work by the Tchan-Zâca collective (to be seen throughout the Biennial), projection of videos by Seba Calfuqueo and Monica Ursina Jäger.